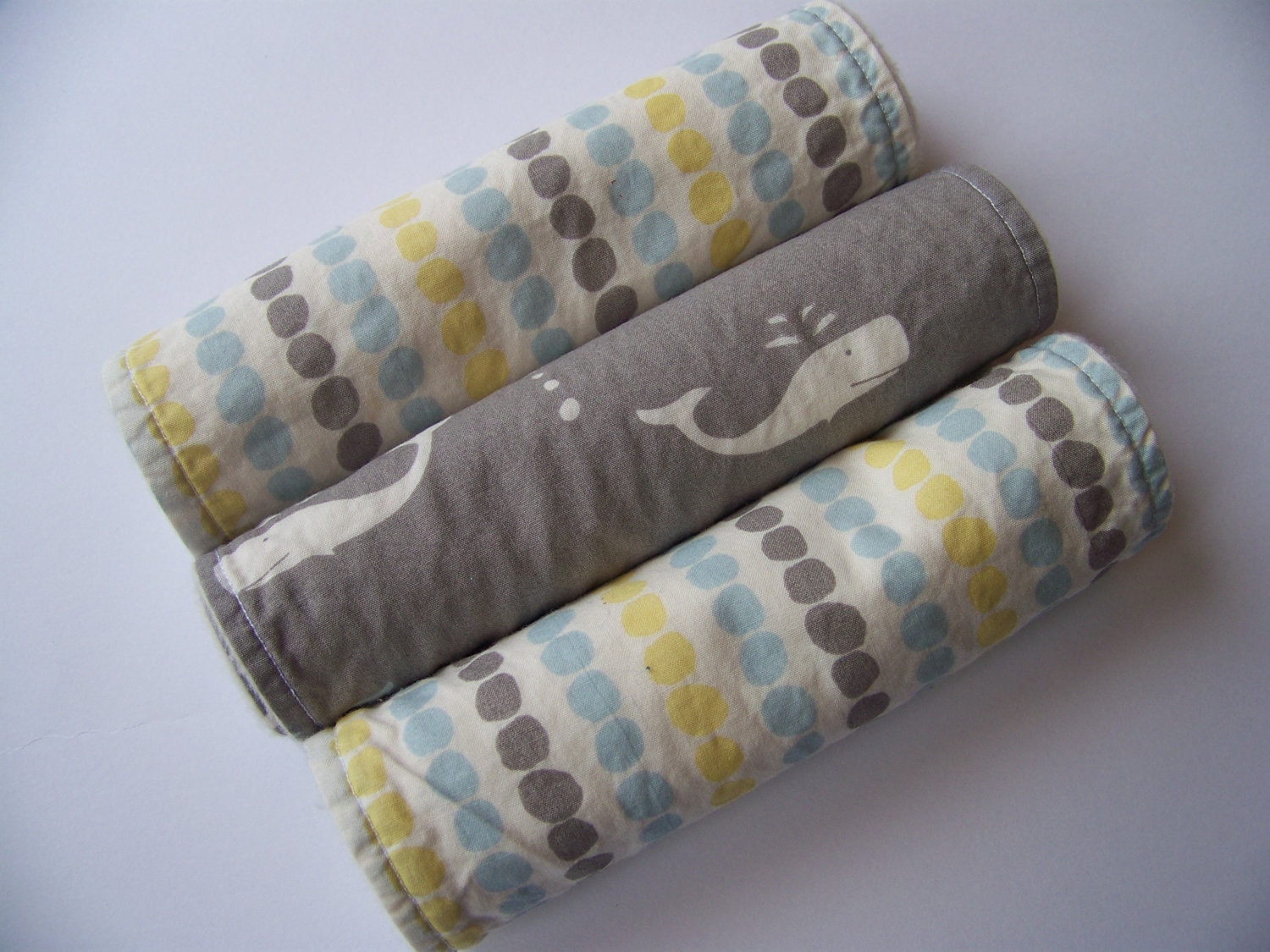 My first sale! A set of birch organic burp cloths.
On the day after Christmas, my husband was going to log in to check his email when he saw that I had an email letting me know that I had made my first sale on Etsy! I was ecstatic. It's been 2 months since I posted my first item, so it has not been very long in my opinion. In fact, I was shocked that I had sold something considering that at the time I only had 8 items in my shop and I was still working on getting better photos, getting wrinkles out, etc. Plus, I know that as a buyer, I am leary of buying from someone who is new.
Well, as excited as I was that morning, I was excited yet again two days later when I had my second sale. Then, I woke up this morning to find an email about a third one! I guess when it rains, it pours. As validating as sales feel though, really it will all be complete for me when I know that my customers are pleased with the items that they have received. I've been taking a break from sewing for Christmas, but this week I need to get some work done. I've got some great fabrics waiting in the wings, so I should get to work!